Founded in 2007, we provide standard and customized learning, consulting and performance improvement workshops that result in improved customer and employee experiences and dealer business performance.
---
Mission/Vision
To exclusively support the John Deere Dealer of Tomorrow by advising, defining and implementing business strategy, operations improvements, and talent performance initiatives that positively impacts the dealer customer experience and dealer organizational performance.
The John Deere Dealer Network is very relationship-oriented. Our continued focus is on earning the trust of dealership personnel at all levels. We understand the key metrics that matter and advise and implement win-win solutions.
Our approach reflects the understanding of the dealer's business and the importance of a quality customer experience. Our focus is on long term relationships that enable Time Service to support both individual and organizational success.
---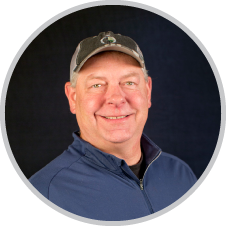 Brian
Brian, or Miller, resides in Southwest Iowa on the original family farm on which he was raised. As a graduate of the John Deere Ag Tech program, he began his career in 1990 as a John Deere Service Technician. Over the last 30 years Miller has held positions in a John Deere dealership in Western Iowa as a Service Manager and Director of Aftermarket. In 2014, Miller decided to leave the dealership and purchase Time Service Consulting as a gateway for sharing his experiences with other John Deere dealers around the globe. Miller has a passion and motivation to help dealers dramatically enhance service operations and profitability, deliver an improved customer experience and create happier employees. He does this by challenging the status quo and helping dealers think differently about non- traditional ways of operating their service departments.
Family:
I still reside on the family farm where both my parents and my brother with his family live nearby. I have a younger sister that lives in Chicago. I have never been married do not have any children.
Hobbies:
During the spring, summer, and fall, I enjoy going camping with friends and family. I also enjoy packing a cooler and fishing rod, head to the farm pond, and see what fish I can snag. I enjoy catching a good NASCAR race in Kansas City and going hunting with friends.